Do you love being a Coug? Has being a Coug made a difference in your life? If so, please HELP get your fellow Cougs excited about #CougsGive – WSU's online day of philanthropy. Sign up to be an ambassador and start creating excitement about the day!
As an Ambassador, you'll:
Share your Coug Pride! Through social media, email, or text, share why you love being a Coug and why #CougsGive is important to you.
Support Cougs! Lead by example and make a gift to the areas of your choice during #CougsGive.
Make a Difference! Use your voice to inspire others to support student success at WSU. Each ambassador will receive a customized referral link to share with family and friends. Each time someone makes a gift using your link, you'll be credited for inspiring that support!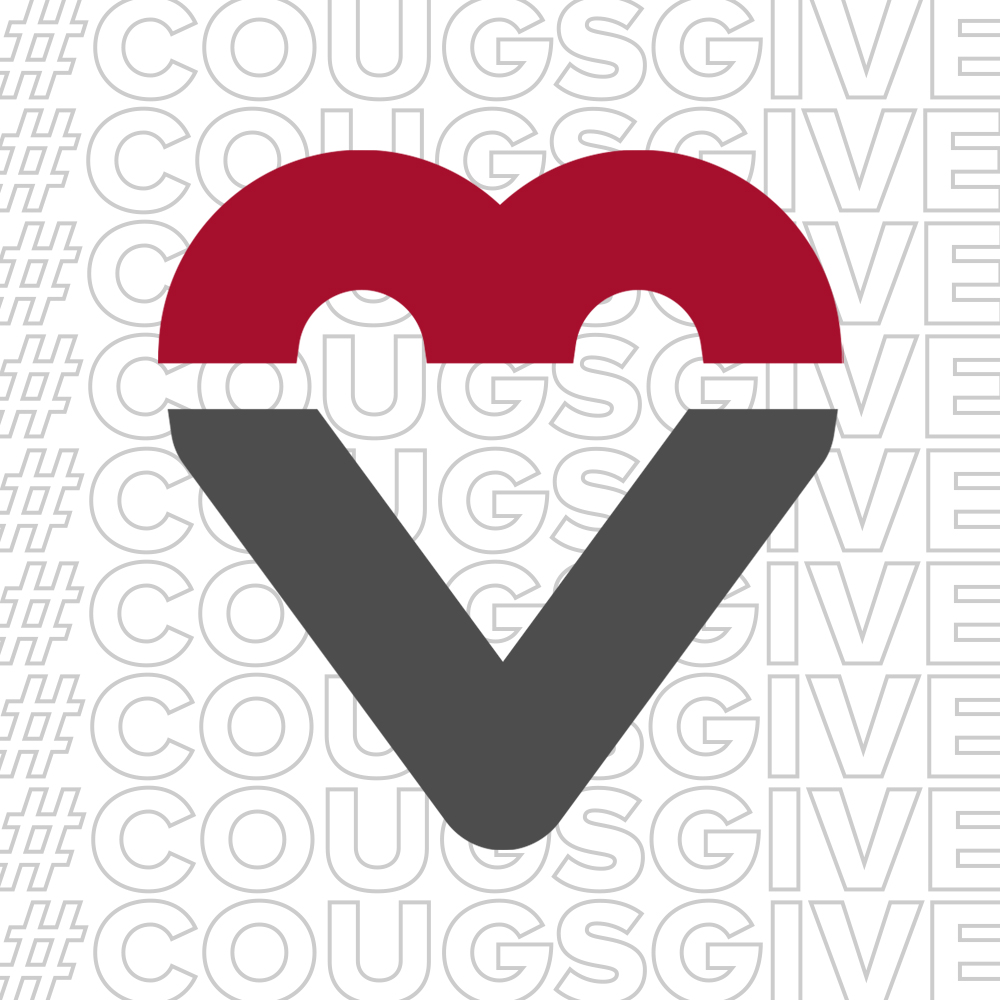 FAQs:
Does becoming an ambassador really make a difference?
Yes, here's how:

The more Cougs we get to spread the word, the better. A personalized call-to-action from a friend, family member, or other Coug is one of the most effective ways to inspire others! In fact, since #CougsGive began, one out of every five gifts has been referred directly by a Cougar Ambassador!
WSU's social media accounts reach thousands of people, and when passionate Cougs also share on their own pages, it creates an exponentially higher reach! By sharing on your personal social media platforms, we can reach hundreds of more alumni and friends to spread the message of Coug generosity.
Your network cares about what you care about. By using your voice to share about #CougsGive and your Coug pride, YOU will inspire others to support the next generation of Cougs.
What if I don't have a huge social media following?
Every year, the most effective #CougsGive ambassadors aren't the celebrities with the most followers – they're the people who are the most active on social media and who directly connect with their family, friends, and acquaintances who they know also care about WSU.
You can help spread Coug pride by picking up the phone, emailing, or texting with your friends, family, and other Cougs you know.
How much time do I have to commit?
There is no required time commitment. Ambassadors typically spend about an hour to promote over a course of a few weeks by sending emails and posting on social media in early April, and then during #CougsGive - April 13, 2022!
If I've been an ambassador in the past do I need to sign up again?
Yes, please use the Sign Up function even if you have created an ambassador account in previous years/
More questions?
We'd love to help, please reach out to us at annual.giving@wsu.edu.
GO COUGS!